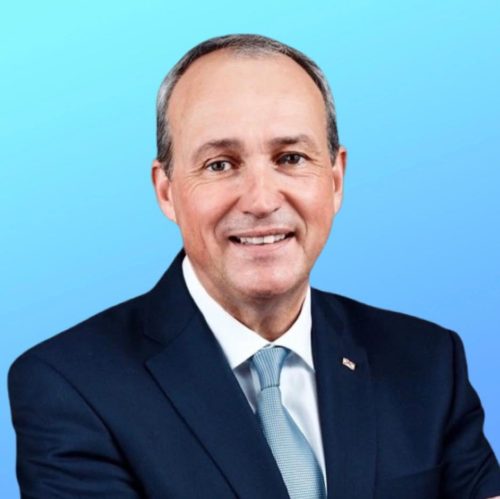 Manifesto 2022
Working to secure our future
Manifest0 2022 – Working to secure our future:
Since being appointed Minister for Economic Development, Tourism, Sport and Culture and Deputy Chief Minister in 2018, I have worked  on behalf of all islanders during one of the most challenging periods in recent history, to ensure Jersey remains resilient, safe and fiscally secure.
My key focus during the pandemic has been on protecting our health, our economy and preserving islanders' jobs and livelihoods.
We will all face significant challenges during the next term of office and it is therefore important for islanders to elect a States Assembly that is both representative of our community and which contains the skills and experience necessary to deal with the challenges ahead.
The new States Assembly will require a combination of fresh thinking together with highly experienced people with a strong record of tackling serious and difficult challenges.
In my role as a minister, I have represented the island overseas at the highest political levels, defending and promoting our interests, and strengthening our relationships with other countries and jurisdictions.
Whilst I believe the removal of the island-wide mandate was an error of judgement by the current Assembly, I am very much looking forward to representing St Mary, St Peter and my home parish of St Ouen, if elected.
My aim is to be the best possible representative and to continue to serve our community, uphold our Parish system and island identity working to secure Jersey's continued success and wellbeing.
I would like islanders to feel valued, to feel positive about their island and themselves, to have confidence about our future and our financial security.
I look forward to meeting as many Parishioners as possible on the run up to the election:
My key priorities for the next term of office are:
Tackling sharp rises in the cost of living;
Whilst the majority of increases are caused by global conditions beyond our control, such as increases in bank interest rates and oil price fluctuations, we can help to reduce the impact of rising inflation by:
Keeping indirect taxes and impôts duty as low as possible and by reducing them if necessary during particularly high inflation periods;
minimising prices and fees charged by the Government and other States owned entities, including social housing providers and fee-paying schools;
improving economic productivity;
driving competition across the economy to lower prices and to provide strong support to the Jersey Competition Authority and the Consumer Council.
The targeted provision of financial support to
Link to: Report of inflation strategy group 2020
Resolving the housing affordability crisis;
The Bridging Island Plan, approved by the States Assembly in April, has re-zoned land for almost 4,000 new homes. We must deliver on this.
We must provide more homes at affordable prices, help-to-buy and flexible shared equity schemes, home deposit assistance and long-term loan provision.
We must introduce legislative changes to allow for more innovative construction methods aimed at driving down costs and improving environmental standards.
We must also make urgent provision for good quality affordable key-worker accommodation.
Link to: Action Plan for Housing in Jersey 2021
Rebuilding our economy
We must maintain our momentum towards improvements in productivity and ensure economic success is not measured in terms of GDP alone, but also in relation to our quality of life and wellbeing, as represented in the Better Life Index, so that we can achieve greater equity in household income distribution and improve the lives of islanders.
The Outline Economic Strategy published by my department in May 2022 sets out five key objectives for our future economy:
to be a fair economy, with fair access for all islanders to educational, housing and employment opportunities;
to be an international economy, globally connected that attracts diverse talent and investment;
to be a skills-led economy where people are the key asset;
to be resilient to economic shocks and agile to change;
to be a recognised innovation hub, driven by investment in new opportunities, products and services.
We must continue to provide strong support for our key industries of Financial Services, Tourism, Agriculture and for continued advancements in digital technology.
Link to Outline Economic Strategy for Jersey
Children, Education and Skills
It is important that all our children leave school having achieved their full potential in order to give them the best possible start in life. I fully support moves by schools to place more focus on: character development, life skills, good citizenship and the teaching of Jersey's own heritage, culture, history and politics.
Children of all ages have been particularly impacted by the pandemic and it is essential that additional funding is made available for schools to provide support programs wherever necessary to help children catch up and rebuild confidence.
I fully support the provision of new opportunities in training and education for people of all ages so that they have the flexibility to retrain or improve their skills and progress in their chosen career;
Our Hospital
Jersey's new hospital is an essential investment in our medical infrastructure to provide the very best modern, fully flexible healthcare facilities for future generations of islanders.
The States Assembly have agreed the location for our new hospital, the access route and the budget and method of funding.
The whole process has been guided by clinical and patient priorities.
The timeline for completion is vitally important and has been determined by our ageing health estate and the associated health risks and unsustainable cost of maintaining it past 2026.
Now that planning permission has been granted, the build can commence this year with completion scheduled for 2025 – enabling the new hospital to become fully operational by December 2026.
Link to Our Hospital Project
Link to Our Hospital Virtual Exhibition
Our Environment
Jersey has a good record of tackling its carbon impact; on-Island emissions have fallen by over a third since 1990.
As a jurisdiction, we take our global responsibilities seriously and act in accordance with ratified international treaties on climate change.
We must further protect and value our unique natural environment through conservation, protection and sustainable resource management and energy provision.
I will continue to work towards the introduction of greater marine protected areas to create sustainable fisheries, preserve our unique marine habitat and boost our drive towards carbon neutrality.
Link to A marine park for Jersey
Link to Island Plan Marine Park Amendment
Public Sector
Strong decisive leadership is required to deliver improved management of the public sector, a smaller government structure and rigid cost controls to ensure we are delivering the best possible value for the tax payer.
The island-wide mandate
To ask the new States Assembly to introduce an island-wide mandate for all States members, with the exception of Connétables, by 2026.
Achievements in office 2018 – 2022
managing the impact of the pandemic and protecting our health, our economy, and preserving islanders' jobs and livelihoods;
introduction of the payroll support scheme and other essential business support measures;
delivered Our Hospital project to full planning consent;
creation of a separate department for the economy;
creation of the Digital Jersey Academy;
established the anti-inflation strategy group;
relaxation of Sunday trading restrictions;
establishment of a medicinal cannabis industry;
new skatepark;
British Lions tour – Jersey training camp;
secured five year deal with British Airways Jersey/Heathrow Link;
delivered key long term strategies for: Economy, Rural Economy, Marine Economy, Tourism, Arts and Heritage.
Outline Economic Strategy for Jersey
Economic Framework for the Rural Economy
Economic Framework for the Marine Environment
A Heritage Strategy for Jersey
About me
Name: Lyndon John Farnham
Place of Birth: St Helier, Jersey
Age: 58
Family Status: Married to Anne-Marie with two grown up children, Alex and Philippa. One daughter-in-law, Charlie, one (future) son-in-law, Jack, and our first grandchild on the way!
Political experience
First elected to the States as Deputy of St Saviour No.2 district on 9th December 1999 and re-elected in 2002. Retired from the States in December 2005. Re-elected as Senator in 2011 and sworn to office on 14th November 2011. Re-elected as Senator 2014. Re-Elected as Senator 2018.
Current Ministerial Office; Deputy Chief Minister and Minister for Economic Development, Tourism, Sport & Culture.
Previous Political Experience; Minister for Economic Development, Tourism, Sport and Culture (2014 – 2018), Assistant Minister, Home Affairs Department (2011 – 2014). Deputy, States of Jersey (St Saviour number 2 district) 1999 – 2005. During this period I held the following positions: President – Gambling Control Committee. Vice President – Economic Development Committee, Vice President – Harbours & Airport Committee, Chairman – Jersey Tourism Board, Chairman – Tourism Development Fund, Chairman – Jersey Conference Bureau, Chairman – Emerging Industries Board. I also served on a number of other Committees, Boards and Trusts.
Other Positions Held; Member: Member – Bailiff's Consultative Panel (current), Chair – Our Hospital Political Oversight Group (current), Chair – Anti Inflation Strategy Group (current, President – Jersey Hospitality Association (2011 – 2014), Honorary Life Member – Jersey Battle of Flowers Association (current), President – Jersey Battle of Flowers Association (2000-2002), Chairman – Jersey Battle of Flowers Association (1997 – 2000), Committee Member – Jersey Battle of Flowers Association (1988 – 1997)
Hobbies and Interests; Running, Walking (with my dog Winston) Cycling, Swimming, Triathlon, Reading, History, Music (Drums) and Politics. Member: Jersey Heritage Trust, National Trust Jersey.
Working for a Secure future (2018)
Since being appointed Minister for Economic Development, Tourism, Sport and Culture in November 2014 I have worked intensely and on behalf of all Islanders to deliver strong, sustainable growth and increased diversity across every facet of our economy. Jersey is in good shape with strong foundations, but the world is changing, sometimes faster than we'd like and we must be ready to face the future with confidence.
To secure that future prosperity and well being we will need serious people with serious vision, highly experienced people who are deeply committed to attaining that goal. It is vital that the new States Assembly makes greater efforts to find the common ground between us, rather than to entrench division, whilst protecting individual political agendas, come what may.
The people we represent deserve and demand that we, as an Assembly, become more decisive, proactive and confident moving forward, and I believe we need a change in leadership to achieve this.
Community First
Developing and maintaining a strong, diverse economy is absolutely vital. It creates the wealth required to help those in our community who find themselves in need and allows society to develop in a sustainable fashion and for the benefit of everyone. However, with that prosperity comes responsibility. While we enjoy a buoyant economy and full employment we must do everything we can to ensure that many hard-working Islanders do not have to depend on income support to provide them with an acceptable standard of living. The States, Islanders and business must work together to overcome this.
I am committed to further developing a fairer society which comes from having a strong, confident and inclusive community. I have learnt that people invest their time, energy and commitment where they feel valued. People need to know that they are safe and that their needs are being acknowledged and addressed before they can feel fully confident in the future.
Our Children
The appointment of a Children's Commissioner is an essential step forward in the protection and development of all our children.
The Children's Commissioner's role is to:
listen to children and young people to find out what's important to them
support children and young people to find out about children's rights
advise children, young people and those who care for them if they feel they've got nowhere else to go with their problems
influence government and other organisations who have a responsibility for making a difference to children's lives, making sure they keep their promises to children and young people
speak up for children and young people on important issues
Looking after our children will help us to build a better and more secure future and we must ensure our Children's Commissioner is fully supported moving forward.
Education
It is important that our young people leave school having achieved their full potential both academically and physically, in order to give them the best possible start in life. I fully support moves by schools to place more focus on; character development, good citizenship, life skills, and the teaching of our own heritage, history, culture and politics.
I support the introduction of a sustainable funding solution for a new higher education student grant scheme.
Lifelong learning and the upkeep of skills are of fundamental importance. We must embrace technology to help students of all ages to thrive in a rapidly evolving digital world whilst understanding that people from different generations learn in different ways.
The States must ensure that our education system remains sufficiently funded, and that our teachers are properly resourced and supported.
Growth and the Economy
Jersey is world-renowned for its political and economic stability and for good reason. I will continue working to deliver strong, sustainable growth and increased diversity across all sectors of our economy.
Financial Services remains our key economic driver, therefore, it is imperative we remain focused on continuing to develop the sector and promoting Jersey as a clear leader in International finance. The number of global businesses relocating to the Island has increased since 2014, enhancing our reputation as an offshore business centre whilst providing new jobs and career opportunities for our people.
Tourism is growing again with visitor numbers up 16% in 2017 contributing £250 million in visitor spend to the economy. Visit Jersey was established in 2015 and is building a long-term vision and strategy to ensure continued growth for the industry.
During my term as Minister and against a backdrop of departmental cuts, I ensured funding was maintained for tourism and increased for events led tourism with the creation of Events Jersey (EventsJersey.com). This led directly to the introduction of the Super League Triathlon series in September 2017.
Agriculture funding was also maintained, and the new rural economy strategy was launched in 2017. The strategy departed from area-based payments to payments based on economic and environmental performance. Farm Jersey (FarmJersey.je) was also established to promote the industry and stimulate exports.
I will continue to provide the strongest possible support for our traditional industries together with all other sectors of the economy.
Housing
The provision of affordable homes, help to buy schemes and fair rents must be key targets to ensure islanders have access to sufficient housing. We have to make sure that the supply of homes is increased to match demand whilst exploring new and innovative construction methods aimed at driving down costs and improving environmental standards
Hospital
I had previously envisaged a new hospital being located out of town, but having examined the options, I believe that for practical, logistical reasons, a town centre location is sensible.
Notwithstanding the considerable cost of building the new hospital it is worth noting that over the next forty years Jersey's tax payers will spend in excess of £10 Billion running the heath service. It is therefore, essential that wherever we build our new hospital, we must ensure that the building itself is entirely suitable and fit for purpose in order to provide for the very best medical personnel, technology and equipment available.
The former St Saviour Hospital site and other States owned sites identified during the process should be utilised for housing and could provide significant funds towards the cost of the new hospital.
Population
We must plan for limited but sustainable population growth which, if carefully managed, will help us maintain a strong economy and develop as a community for the benefit of all Islanders. However, we must pay particularly robust attention to immigration which must be far more carefully managed going forward than it has been in recent years. To this end, a new population policy has been lodged for debate later in the year. I support plans that will ensure businesses have access to sufficient numbers of staff, but which reduce the long-term impact on our population by introducing short and medium term, time-limited permits for newly registered workers.
Achievements in office 2014 – 2018
Establishment of Visit Jersey – returning the Tourism sector to growth.
Establishment of Events Jersey – introduction of Super League Triathlon world series and other events.
Publication of Rural Economy Strategy – safeguarding the economic and environmental future of agriculture.
Establishment of Farm Jersey – enhanced promotion of Agricultural sector.
Establishment of Jersey Sport – to guide and manage sports development and enable the participation in sport for everyone in Jersey.
Establishment of the Channel Islands Financial Ombudsman (CIFO) to independently resolve unresolved complaints about financial services providers in the Channel Islands.
Rejuvenation of Channel Islands Lottery with growth of proceeds to charity from £685,000 in 2013 to £1.4 million in 2017.
Establishment of the Fort Regent Future Group – committed to the re development and transformation of Fort Regent.
Establishment of enhanced inter-island ferry service to improve social and economic links between the Channel Islands.
Contributing to the end of ministerial collective responsibility and supporting new leadership and structure for the public sector.
Key Priorities
Economy – To continue to grow and develop all aspects of our economy and to provide new jobs and career opportunities for Islanders.
Public Sector – To ensure we are delivering the best possible value for the tax payer before proposing changes to taxes and charges and to consult properly before any changes are imposed.
Education – To ensure the further development of our education system and children's services for the benefit and protection of all young people and to provide a sustainable funding solution for a new higher education student grant scheme.
Housing – To increase the supply of new homes.
Health – To deliver the new hospital.
Population – To introduce new population policy aimed at reducing long term population pressures without compromising the stability of our economy or our community.
Brexit – To ensure Jersey is well prepared for Brexit by maintaining as closely as possible the arrangements we currently enjoy with Britain and the EU.
Environment – To support further investment and initiatives to protect our environment and to pioneer the introduction of environmentally friendly technologies and behaviours.
Infrastructure – To redevelop Fort Regent and to create new sporting and leisure facilities within the island together with further improvements to the island's infrastructure and public realm.
Transport – Continue to enhance and develop air and sea links and improve value and reliability for passengers.
***********************************************************************************************
Manifesto 2014 – An Economic Proposition
If elected I shall be seeking the position of Economic Development Minister, not least because I believe that we must now put economic prosperity firmly back on the agenda. From the rejuvenation of Fort Regent to Sports and Event led Tourism to FinTech and the digital economy to economic diversification and Small Business development. In real terms in 2012/13 Jersey's economy was at the lowest recorded level since at least 1998 – it's time to act.
Tourism – It's time to LOVE Tourism again! We have so much to be proud of, we have so much to offer. Let's put our island firmly back on the tourism map. I will ensure that the Visit Jersey board is fully established and properly resourced to ensure that this important pillar of our economy can once again prosper.
Sports and Event led Tourism – We can be in no doubt that, following the success and legacies of the London Olympics and Glasgow Commonwealth Games, sport is a major contributor to a successful economy, as well as being essential to the health and wellbeing of our society. I will support the re-location of our Sport and Heritage portfolio from Education to Economic Development. I will establish a new sports, conference and events body to develop Jersey as a leading venue for sports and event led tourism. I will also support the establishment of an expert led film commission and film fund to realise some of the great opportunities that exist for Jersey in this field.
Economic Diversity – Helps to defeat economic declineand offer new opportunities in employment, skills and the availability of goods and services. I will ensure investment in emerging industries and small business start-ups by fully utilising innovation and development funding and support. I will also demand a complete RED TAPE REVIEW to lower the barriers and hurdles for businesses wishing to start up and grow.
Finance
In 2011 the Jersey Finance Industry celebrated its 50th anniversary year. This industry has contributed so much to our prosperity over and above its economic contribution that it is almost impossible to imagine Jersey without it. Whilst I will always enthusiastically promote a diverse economy and the benefits of tourism, agriculture and other new and emerging industries, I will also continue to fully support our finance industry.
Economic Success – Is largely dependent on the States Treasury's fiscal policies, particularly in relation to budgeting and the setting of levels of taxation. I will seek to ensure that a new partnership is established between the Treasury and the Economic Development Department to ensure a vital and productive flow of ideas and that the appropriate level of influence exists between the two departments.
A growing economy delivers:
Lower unemployment. With higher output businesses tend to employ more workers creating more employment.
Higher incomes. This enables islanders to enjoy more goods and services and enjoy better standards of living.
Stronger States finances. Economic growth creates higher tax revenues and there is less need to spend money on benefits. Therefore economic growth helps to improve the States finances.
Improved public services. With increased tax revenues the States can invest more on health and education and other essential services
More money can be spent on sports and leisure facilities and protecting the environment. With higher *GVA a society can devote more resources to sports and leisure facilities and the use of renewable resources and recycling.
Investment. Economic growth encourages new investment into the local economy and therefore encourages a worthy cycle of economic growth.
* GVA – Gross Value Added: GVA measures the overall economic activity taking place in Jersey.
Economic Growth, Population & Immigration
Economic Growth if properly managed does not lead to excessive population growth. We all know that the population will grow, it's the way of the world – there are more births than deaths and we are all living longer. We therefore need to plan for sustainable population growth which if carefully and consistently managed, will assist us to develop as an economy and a community for the benefit of all. However, we must pay particular attention to immigration which must be tightly controlled.
Health & Social Care
Our health service must be innovative and forward thinking if we are to continue to improve upon the levels of healthcare we enjoy at present.
The proposal to build a new hospital must be delivered within the time scales and budgets currently being established. My preference is for a one site solution.
Our health staff must also be provided with the infrastructure, equipment and support worthy of their skill and dedication.
Education
Education is the process by which society retains, and transmits its accumulated and growing knowledge, skills and values from one generation to another. It is essential that our children leave school having achieved their maximum potential, academically and physically, to give them the best possible start in life. I am particularly keen to encourage schools to place more focus on character development, good citizenship, life skills, and the passing on of our own heritage and history.
The States must ensure that our education system remains sufficiently funded, and that our teachers are properly resourced and supported.
In order to focus on its important key objectives I will propose that Education becomes a standalone department and that responsibility for Sport and Culture are moved into the Economic Development Department.
The Environment
Whilst recognising the need for careful stewardship of our natural environment, we must also be pioneering in our approach to environmental initiatives. Serious consideration should now be given to ways to harness our natural resources – sunlight, wind, rain, tides and geothermal heat – to deliver new sources of sustainable and renewable energy.
Law and Order
I am proud to have served as Assistant Home Affairs Minister from 2011 – 2014.
We are fortunate to be well served by all emergency services and by both a professional States Police force and an Honorary Police system. Our police deliver a comprehensive service from everyday routine responsibilities to a close working relationship with the community. Fortunately Jersey is a very safe place and crime rates continue to fall.
Our honorary system is both unique and valuable to Island life in many ways and must be retained.
Society operates best in an environment of good domestic order. Mutual respect for each other and responsibility for our own actions are essential to maintaining and protecting our peaceful and respectable way of life.
States Reform – Retaining the island wide mandate
The size of our States Assembly should be reduced. I also believe that of the three categories of States Member, Deputy, Constable and Senator, the office of Senator is, by virtue of its island wide mandate, the most representative, accountable and therefore the most democratic and should be retained.
I believe that Connétables should continue to sit in the States by virtue of their office. I also believe that the number of Deputies should be reduced and that Deputies should be elected in larger districts or super constituencies to prevent members entering the States with small numbers of votes.
Achievements
Since being elected as Senator in 2011 I have been busy. Although I have not been a member of the Council of Ministers I was appointed to the role of Assistant Minister at Home Affairs where I held responsibility for the Fire and Rescue Service, the Prison Service and the Jersey Field Squadron. I also serve on the Justice Advisory panel and the Bailiff's Consultative panel.
In addition:
I received unanimous support for my proposition to the States calling for political accountability to be established for the island's Justice System (p120/2012)
I successfully amended the budget in 2012 asking for the PECRS pension debt to be paid off quicker
Led the campaign to retain Senators and the island wide mandate
Campaigning for the rejuvenation of Fort Regent and a new 50m pool and associated facilities for Jersey
Continuously championed the Tourism Industry both as a States Member and as President of the Jersey Hospitality Association
Achieved a most credible States attendance record missing only one sitting in three years (to attend my father's funeral)
Please choose your elected representatives carefully
There is still a widespread belief in the Island that the States are not performing effectively. The main concerns are that some politicians are motivated more by self-interest than the interests of the Island and that some do not have the knowledge, skills, expertise or experience to be able to do the job.
And finally …
My politics are about people. My politics are inclusive. My politics are not about left vs. right, my politics are about hope, health, vigour, vitality and opportunity for all.
I do not favour party politics, I favour TEAM politics. We can all have different political views and aspirations but I don't see that as a barrier to working together for the benefit of the Island.
In offering myself for election as Senator I bring a clear line of thought and a determination to contribute to the creation of a more productive and credible States Assembly.
Related Images: